Wednesday, March 29, 2017
Saturday, February 11, 2017
Tuesday, January 24, 2017
RT
@ProfServ_Euro
:
#ManagementConsulting

Top 20 #Innovation Articles of October 2016

buff.ly/2iZobfQ pic.twitter.com/1DwSpdQG05
Tuesday, January 17, 2017
Monday, December 19, 2016
Saturday, November 5, 2016
RT
@PHHSl
: Three Great
#Innovation Lessons from Jeff Bezos buff.ly/2f2W1jb
HT @PaulSloane pic.twitter.com/YJuQpeP663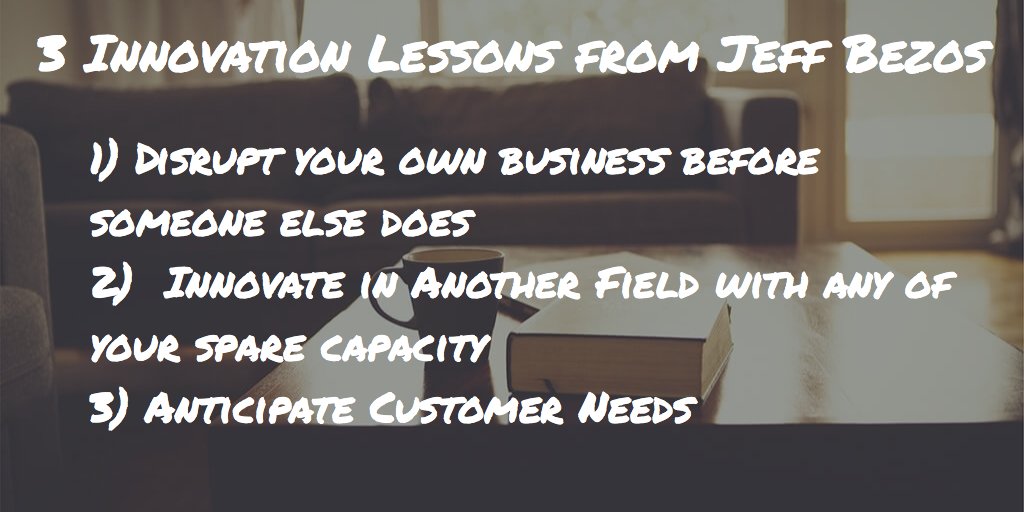 Tuesday, October 18, 2016
RT
@Management30
: Your job as a manager is to create a habitat that is optimized for adaptation, exploration,
#innovation https://t.co/3lU8…
RT @ vrbenjamins : Artificial intelligence and Big Data to manage your wealth: robo-advisers kianorshah.com/2016/10/09/art… via @ KianorSha...

When it comes to leadership - don't cite examples. Set the example. - @LewisPugh #quote via @RichSimmondsZA @alphabetsuccess — Anne...